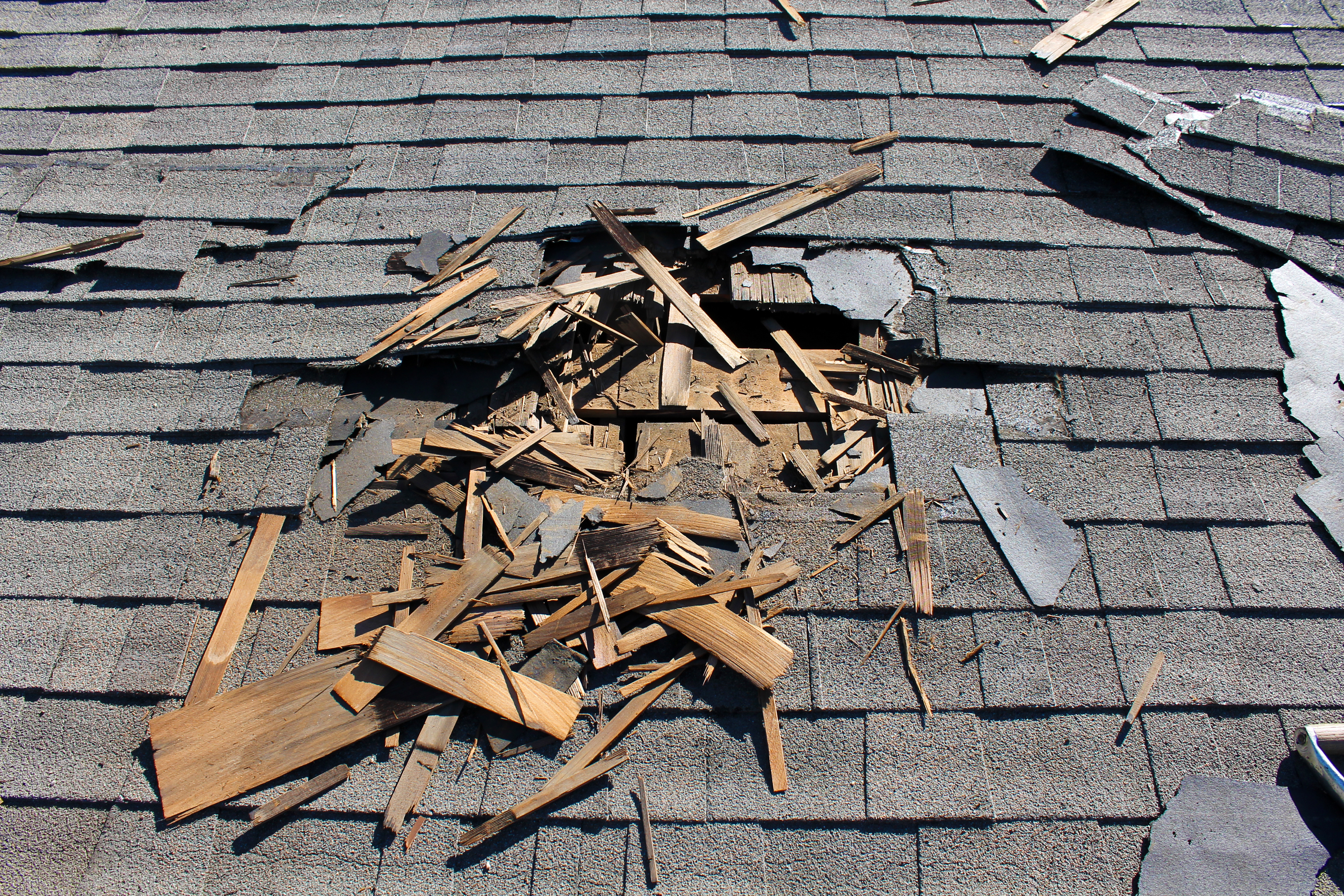 It is important to keep an eye on the state of your roof. The surest way to know when your roof needs to be repaired or replaced is just by knowing the condition of your roof, though many people do not know what to look for or how to even get up the roof to tell. There are ways you can look at your roof from the ground and be able to tell whether you need to call a roof company like Timothy's Home Improvement in Prince George, VA. Look for these common signs that your roof needs repaired:
Excessive Granule Loss
If you notice there are small piles of granules or either black or grey granules accumulated in your gutters or downspouts, you have a sign that your roof's shingles have failed or started to reach the end of their lifespan.
Loose Shingles or Shingles Missing
The elements can be tough on a roof. Windstorms, snow, and ice damage can cause the nails which keep your shingles attached to your roof deck to come lose, which causes your shingles to become loose or completely fall off.
Water Stains On Roof Decking
If you can get to the unfinished portion of your attic, make sure to look at the underside of your roof decking. If you can see water stains, you need roof repair to fix any leaks your roof may have. A roof leak lets water get underneath the shingles and is not good for stability.
Shingle Pops
Shingles which appear higher than the rest of the roof can be a sign your roof has taken impact damage from hail or inadequate attic ventilation. If your attic temperatures rise to about 120 degrees F, your shingles can blister. You need a roof company like Timothy's Home Improvement to come help if you notice shingles looking like this.
Roof Age
Of course, the age of your roof will impact whether or not you are in need of roof repair or complete replacement. The typical roof is meant to last a maximum of 25 years, which means if your roof is around 20 years or more, keep an eye on how well it is holding up.
Our professionals at Timothy's Home Improvement Prince George, VA., are ready to help you with all of your roof repair needs. If your roof is exhibiting any of these symptoms, give us a call and we'll be right there to make sure your roof is stable and secure.