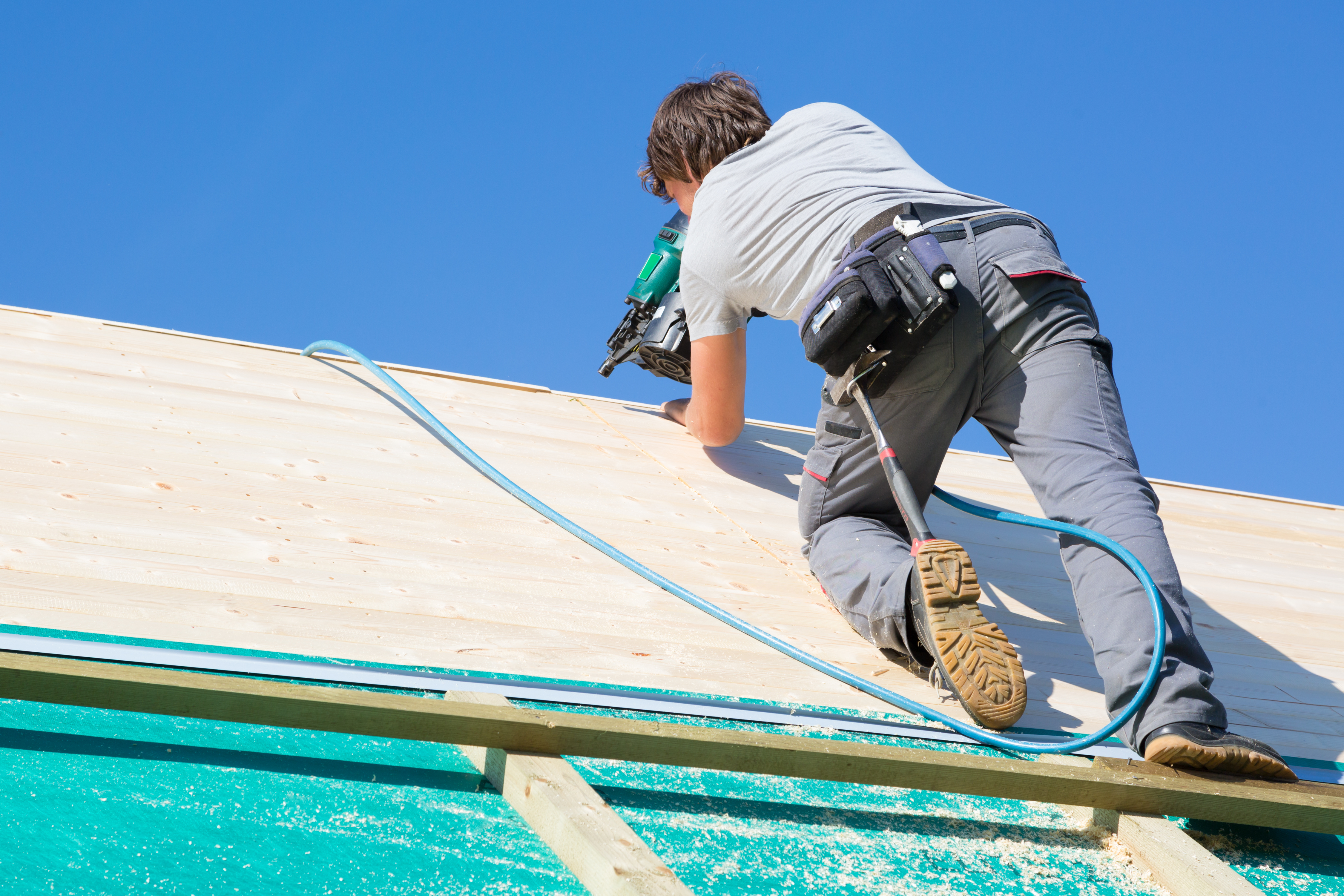 Inspect Regularly, Clean the Gutters, Fix Damage Quickly to Extend Roof Life
For VA homeowners, it's important to know what roof maintenance should be done and the right handyman Colonial Height. When in need of a roofer Colonial Heights or handyman Colonial Height residents trust Timothy's Home Improvement. Whether its roof maintenance or roof repair Colonial Heights residents count on our expert service and care to ensure your home is protected. Whether it's a roof inspection, new windows or odd jobs for a handyman Colonial Heights turns to Timothy's Home Improvement.
Here are some do's and don'ts when it comes to your VA roof maintenance.
DO schedule regular roof inspections, usually twice a year, or if you suspect something is wrong. After powerful weather, such as a hailstorm or high winds, or after a nearby fire, you should also inspect the roof. Contact a roofer Colonial Heights homeowners know provides prompt, thorough service that will give you a complete picture of your roof and help you solve problems early.
DON'T delay roof repairs. If that leak "doesn't seem so bad" or those curled tiles "still seem strong," you're inviting trouble. Fixing repairs quickly allows you to prevent further damage to the roof, your home, and your belongings.
DO clean the gutters. Keeping your gutters free of debris helps for water to drain properly and prevents damage to not only your roof, but also your foundation, siding, and basements.
DON'T do it yourself. Homeowners who are unfamiliar with what to look for, the materials and techniques involved with roof repair, and working on ladders and at great heights should not be trying to conduct roof maintenance and repair. For roof repair Colonial Heights residents should call a professional roofer to do the job safely.
DO keep records of all repairs done on your roof. They can be helpful for you and your roofer to determine what's been done, materials used, and the roof's history.
DO NOT ignore other roof components. It's not just about the shingles. Vents, the underlayment, ice and water protectors, the drip edge, and flashing are all key components of your roof system. A professional roofer knows what to look for in each component and how to keep all the components working properly.
DO research roofing contractors. Be sure to check references and understand the scope of work, costs, materials to be used, and timing of the work. Be sure your roofer will explain the work and nswer your questions.
DON'T power wash your roof. You can do serious damage to it and shorten it's overall lifespan.
At Timothy's Home Improvement, we offer a full range of roofing, window and siding services. For roofing, we do regular and emergency inspections, feature more than 40 shades of shingles, and can handle everything from simple leak repair and roof patching to complete tear-offs and re-roofing jobs of all types. And when in need of a handyman Colonial Heights residents use our talented team to tackle jobs large and small.