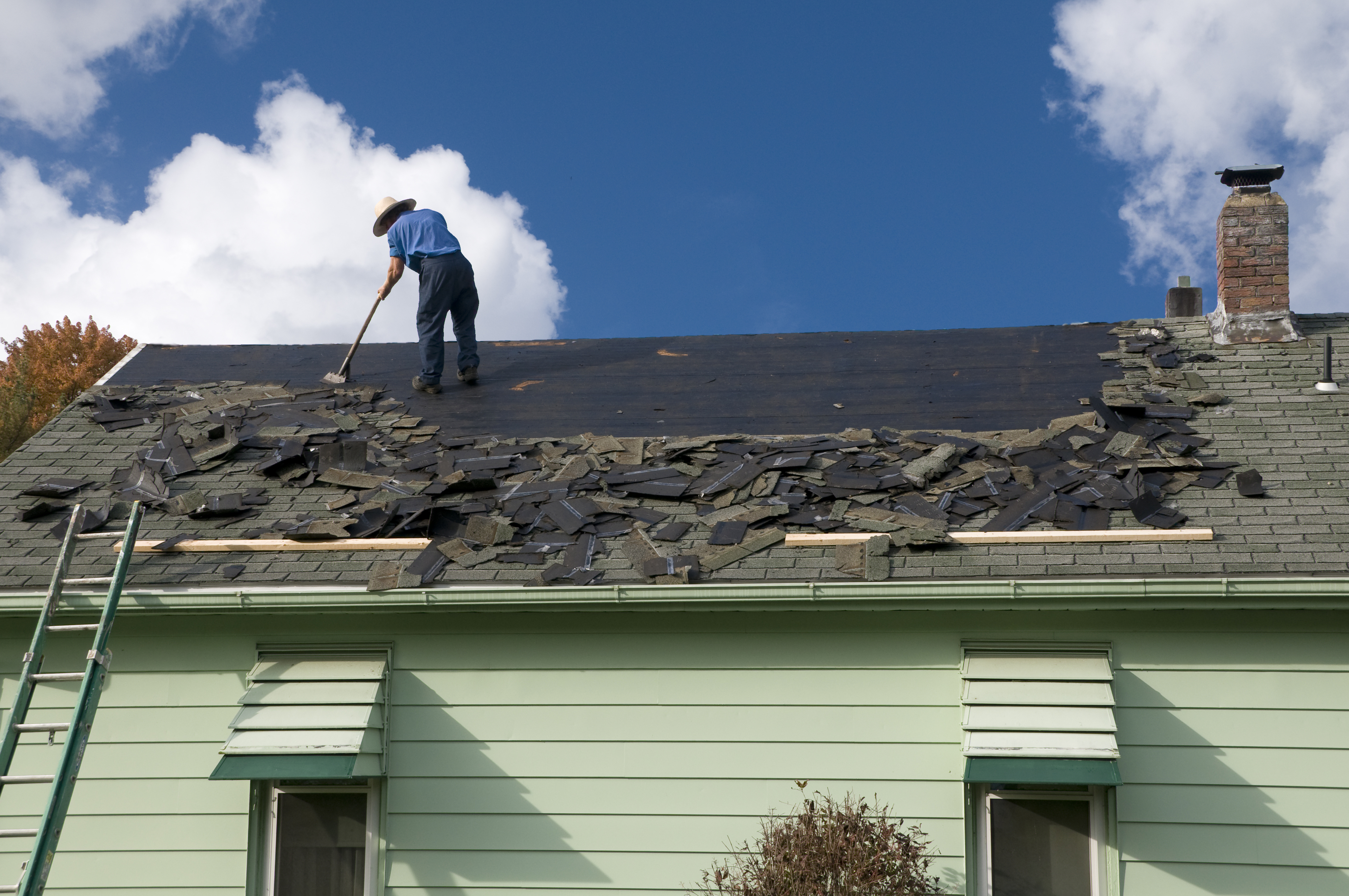 Timothy's Home Improvement Solves a
Wide Range of Roofing Issues
Roof repair can be stressful for any homeowner. When you need a roof repair company in Prince George VA, the professionals at Timothy's Home Improvement are here to help. Whether it's a roof repair or re-roofing, Timothy's Home Improvement is the roofing company to turn to.
Homeowners may be unaware of when a roof is in need of repair. While a leak is one sure sign, there are other, more subtle indicators that it's time to call a roof repair company. Let's take a closer look at a few of the things to look for.
Blistering of Paint or Stains
Take a walk around the perimeter of your home and look for areas where there is excessive cracking on any painted surfaces. Such peeling may be due to high levels of trapped moisture in your attic due to inadequate ventilation. Mold and mildew growth on interior ceiling lines is another indicator that ventilation is poor, possibly from water leaking in from the roof.
Cracked, Curled or Clawing Shingles
Excessive curling or clawing in shingles can be a sign of excessive heat or an aging roof. When shingles are curling or clawing, they're more susceptible to ice damage and wind uplift. Such shingles can also become rigid, making them more likely to break or lose edges.
Collected Granules
Shingles that begin to lose granules (you'll see them gathered at the base of your gutters after a normal or heavy rain storm) are a sign of trouble. The cause may simply be age or the result of physical damage. In addition, poorly positioned downspouts or badly designed drainage systems can create a waterfall effect that rinses granules away.
Shingles that lose granules show bare sports and can cause the shingles to harden from sun exposure and heat. Lost granules accelerates the aging and decay of shingles and can become entry points for rainwater.
Damaged Roof Flashings
Flashings near eaves, chimneys, skylights, rakes or wall details can separate, lift or dry out. Expansion and contraction can cause lift, separation and loosening of fasteners. These problems can cause the bottom-flashing flange to lift, allowing water inside.
Missing or Broken Shingles
Shingles that are missing or broken due to excessive wind or physical contact, weaken the overall roof system and can lead to water entry.
Higher Energy Bills
The roof may not be the direct cause of higher energy bills, but a problematic roof can wreak havoc with air circulation and ventilation. Trapped hot air can lead to longer air conditioning run times or cause drafts that cause an increase in heating expenses.
At Timothy's Home Improvement, we offer Prince George VA homeowners a roofing company with experience and expertise. Our licensed and insured employees will identify the root cause of any roof damage and recommend the right roof repair solution. Whether it's roof repair, roof restoration, or a complete roof tear-off and re-roofing project, we do the job right.
If you are looking for roof repair in the Prince George VA area, contact Timothy's Home Improvement at 804.526.1694.