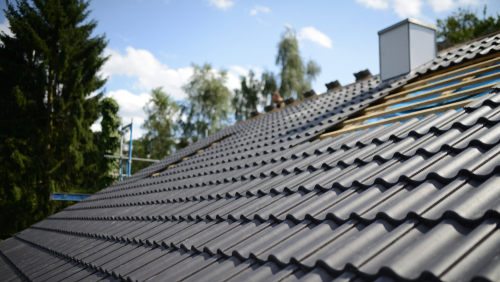 Timothy's Home Improvement Offers Experienced Contractors to Protect Your Roof From Wear and Tear 
When taking care of your home, it is often stressful keeping up with repairs and knowing when to call a professional roofing contractor Petersburg VA. Oftentimes we miss the small signs that assistance is needed. Petersburg VA homeowners can prevent expensive repairs by using preventative roofing services and avoid further damage. An experienced and trained handyman can detect areas of concern and repair issues before it's too late.
Proper roof maintenance and repair is one of the key components in homeownership, and knowing the signs early can help keep your roof in shape to avoid unnecessary stress. Let the experts at Timothy's Home Improvement help you find solutions to your minor roofing issues before they become major problems. Let's take a closer look at some of the signs that you need to call a professional.
Signs of Moisture 
You may have water leaking into your home and be unaware of the damage occurring. Depending on the age of your home you could have water accumulating in your ceilings or attic and not notice until serious damage brings it to attention. Take a look at your attic, walls, and ceiling regularly for any signs of water spots or molding that may be leaking in through your roof.
Damaged Shingles
While you may not pay much attention to the exterior of your roof, take time to visually inspect the shingles on your roof. If you notice any damaged, sliding, curling, or missing shingles it may be a sign that it is time to call a roofing contractor.  
Costly Energy Bills 
Higher utility bills can be a sign that a roof repair is needed and could be affecting the ventilation in your home. A handyman can assess if trapped water or hot air is causing drafts that lead to increased heating and cooling expenses.
Clogged Roofing 
While inspecting the exterior of your home for signs of wear and tear, keep an eye out for lodged material in your gutters or downpours. Broken shingles, debris, and sludge can be signs that your roof is starting to deteriorate. Addressing these problems early on can prevent further roof damage from occurring.
Old Age 
If your roof has not been properly assessed in over 20 years, it's time to call a professional roof repair specialist to thoroughly inspect your home for any underlying damage due to natural wear and tear. Accumulated debris or curling shingles requires specialized attention from an experienced handyman. To avoid any further damage or accidents, call an experienced roofing contractor who has the proper equipment for the job.
At Timothy's Home Improvement, we have over 100 years of combined experience in serving Prince George County VA with a variety of roofing repairs. From roof repairs, roof restoration, or a complete roof tear-off and re-roofing project, our licensed contractors will do the job right. By calling one of our roofing experts for signs of wear and tear, they can take care of your problems right away to cut down on expensive repairs in the future.
If you are in need of roofing repairs in the Petersburg VA area, contact Timothy's Home Improvement at (804)-526-1694.