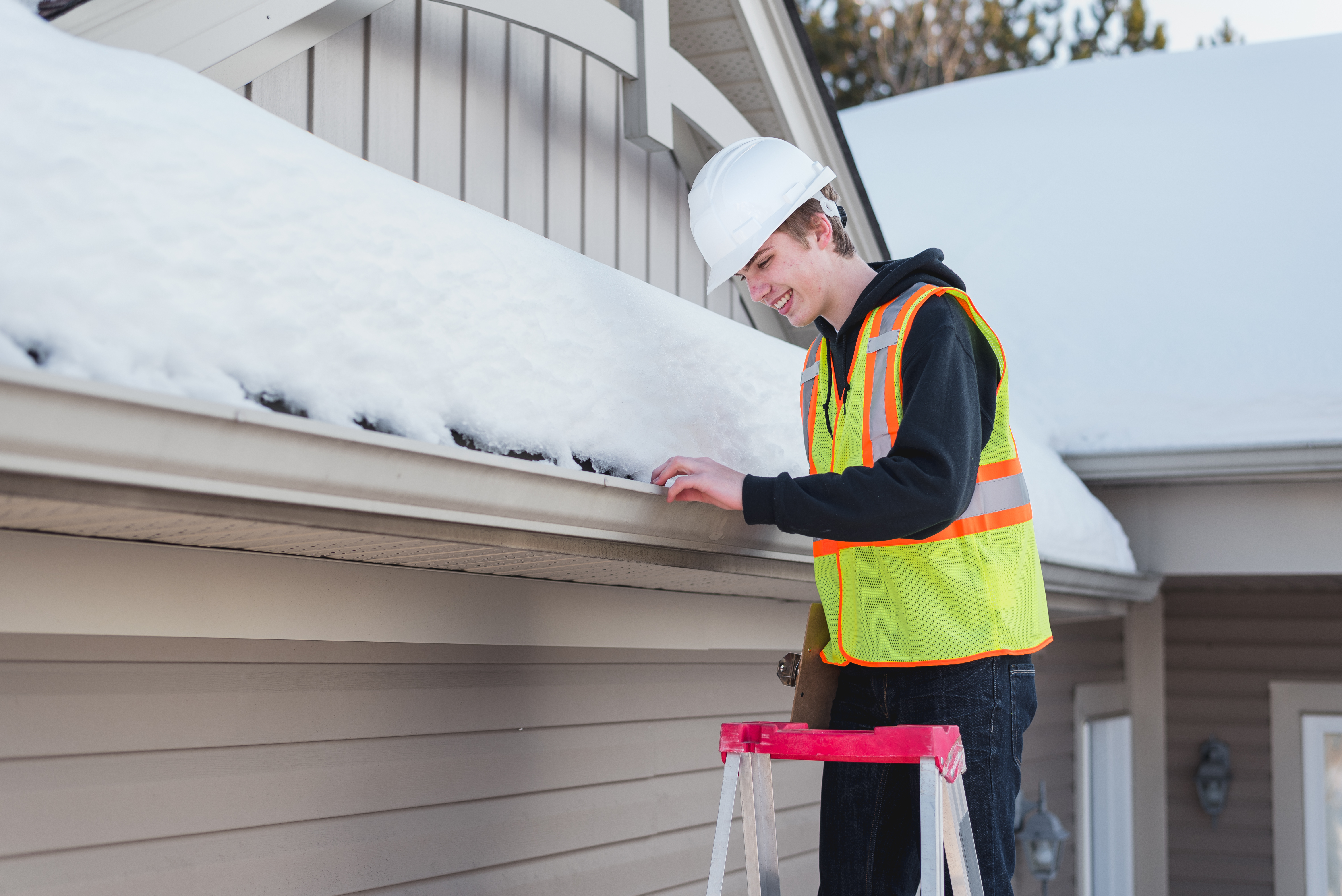 Winter is just around the corner and preparing your home for the cooler months is an essential task for all homeowners and handyman Prince George VA . The pretty snowfall can wreak havoc on your property if not prepped effectively. Preparing your home will help ease future stress as well as prevent damage and strains on your bank account. Our Handyman Prince George VA is here to offer 3 winter tips for preventing the need for roof leak repair Prince George or having to hire a roofer Prince George VA:
Look where you can cut energy bill cost: There are many maintenance hacks that can drastically decrease your energy bills. A go-to tip is insulating your water heater. This will help you save on fuel and is extremely easy to do. You can wrap your old water heater in a blanket, but bear in mind not to cover the burner access. Additionally, you can reverse your ceiling fans. This is done by simply flipping the reverse switch so that your fan's blades turn clockwise after the heat is turned on. An updraft occurs which pushes down hot air that rose to the top. Ultimately for bigger homes with higher ceilings, this will allow you to lower your thermostat a couple of degrees.
Evaluate your roof and gutters:

Scan your roof for any loose shingles or flashing seals. By hiring a professional inspector, you can rest assured that your roof will hold up during varying levels of severity this winter. Additionally, invest in a roof rake ahead of time to help remove snow once the season starts. Clean your gutters ahead of time to prevent any water build-up and potential leaks caused by clogged gutters. Once the temperatures drop, your gutter may freeze which is a result of water not being drained properly. Frozen gutters lead to floods and later mold build ups.

Have your solution before the problem:

Make sure you have your maintenance people ready to go in the event of an emergency. This means you have preselected what numbers to call and reach out to for different scenarios.
For more information on winter maintenance preparation, contact the Best Handyman Prince George VA has to offer, Timothy Home Improvement!