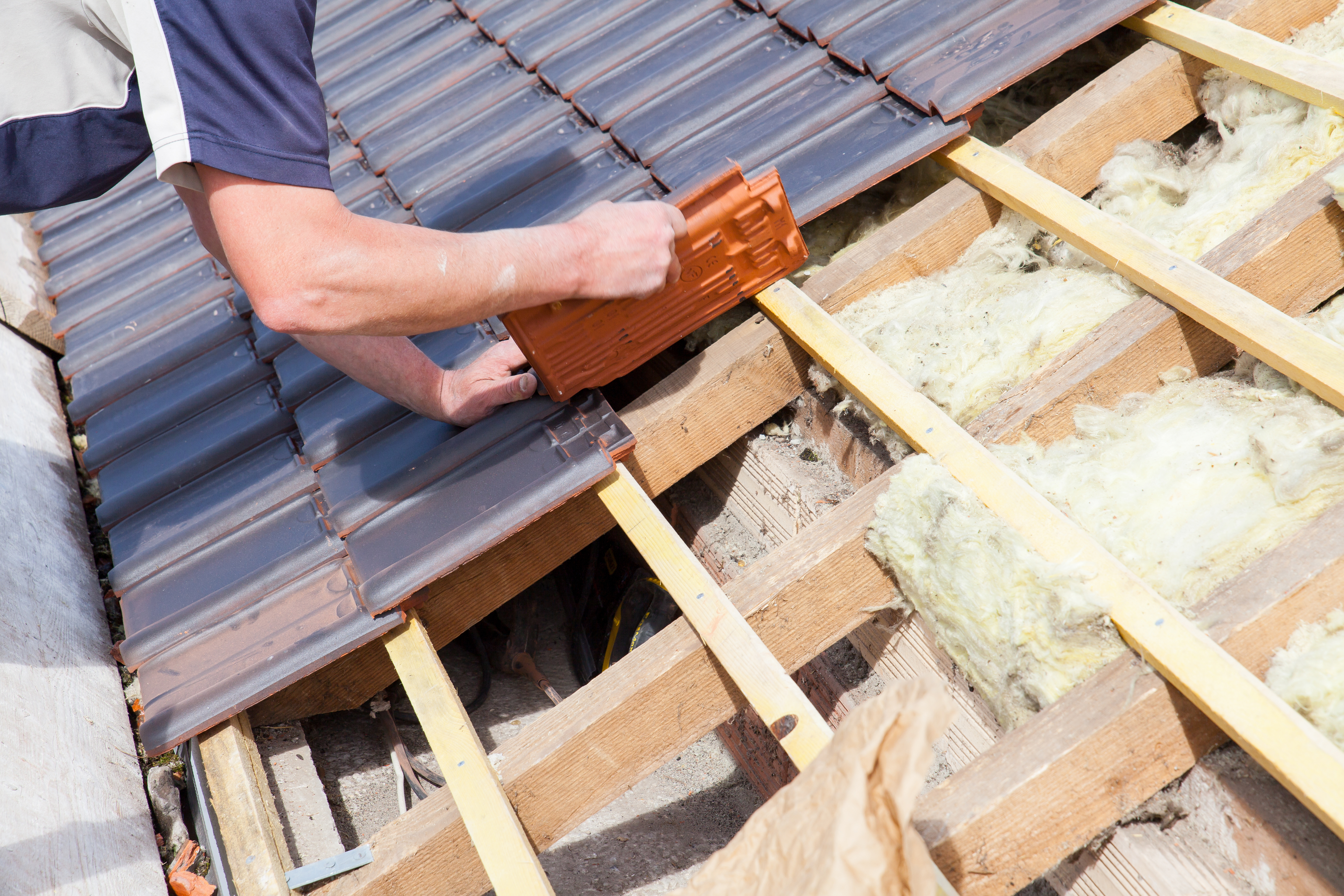 How To Select The Best Roofer Richmond VA 
Timothy's Home Improvement Offers Professional Service and Complete Cleanups
As the weather warms, it's time to think about those spring and summer home improvement projects. If you're a Richmond, VA, homeowner thinking about roofing repairs, tear-offs or replacements, you can trust the experienced pros at Timothy's Home Improvement to do the job safely and quickly. When it comes to choosing roof contractors, we know you have a lot of choices. Here are some things keep in mind when choosing the right roofer Richmond VA for your project.
Keep it Local
Your local roof contractors are your neighbors. Get recommendations from friends, family members and coworkers and rely on a local contractor who will do the job right. Local roofers know the community, the regulations and the local building inspectors, ensuring your job is completed safely and according to code.
Consider More than Price
After you meet with potential Richmond VA roofers, you'll want to consider their written proposals and ask some questions. Do not automatically go with the lowest bid. That means asking about the materials use, the cleanup services provided, number of roofing pros working on your project and the expected project duration. Sometimes, when it comes to quality, you get what you pay for.
Look For Signs of Quality
There are several things you can do to ensure that the roofing contractor you think is best will live up to his name. Consider taking the following steps:
Ask for and check references. Ideally these references should be from people who live near you, have a similarly sized roof, and have been a recent customer.
Check the ratings. There are many great resources where you can check the online reviews and reputation of your roofing contractor.
Ensure insurance. Roofing can be dangerous work and you want to be sure your contractor has both worker's compensation and liability insurance to protect workers, you, and your family. You also want to be sure your contractor is licensed to practice in Virginia.
Ask About Manufacturer Warranties
Look for a roofing contractor that offers manufacturer warranties on both the product and on the craftsmanship. You want a contractor who will stand behind the work that's done and, if there are any problems, will solve them quickly.
If There's Damage … Check With Your Carrier
If you need a roofing contractor because of damage to the roof, make sure to check with your insurance agent. You'll want to pay any required deductible and make sure you are following your homeowner's policy requirements. A roofer who offers to take care of the work without you paying a deductible is probably committing insurance fraud.
At Timothy's Home Improvement, we provide a full range of roofing services. including patching, repairs, tear-offs, restoration, attic ventilation, and skylight or dormer installation. We offer a range of materials, including cedar, asphalt and slate. In addition, we provide a full range of home improvement services, including window installation and siding. If you are looking for a roofer Richmond VA, contact the expert roofing contractors at Timothy's Home Improvement.