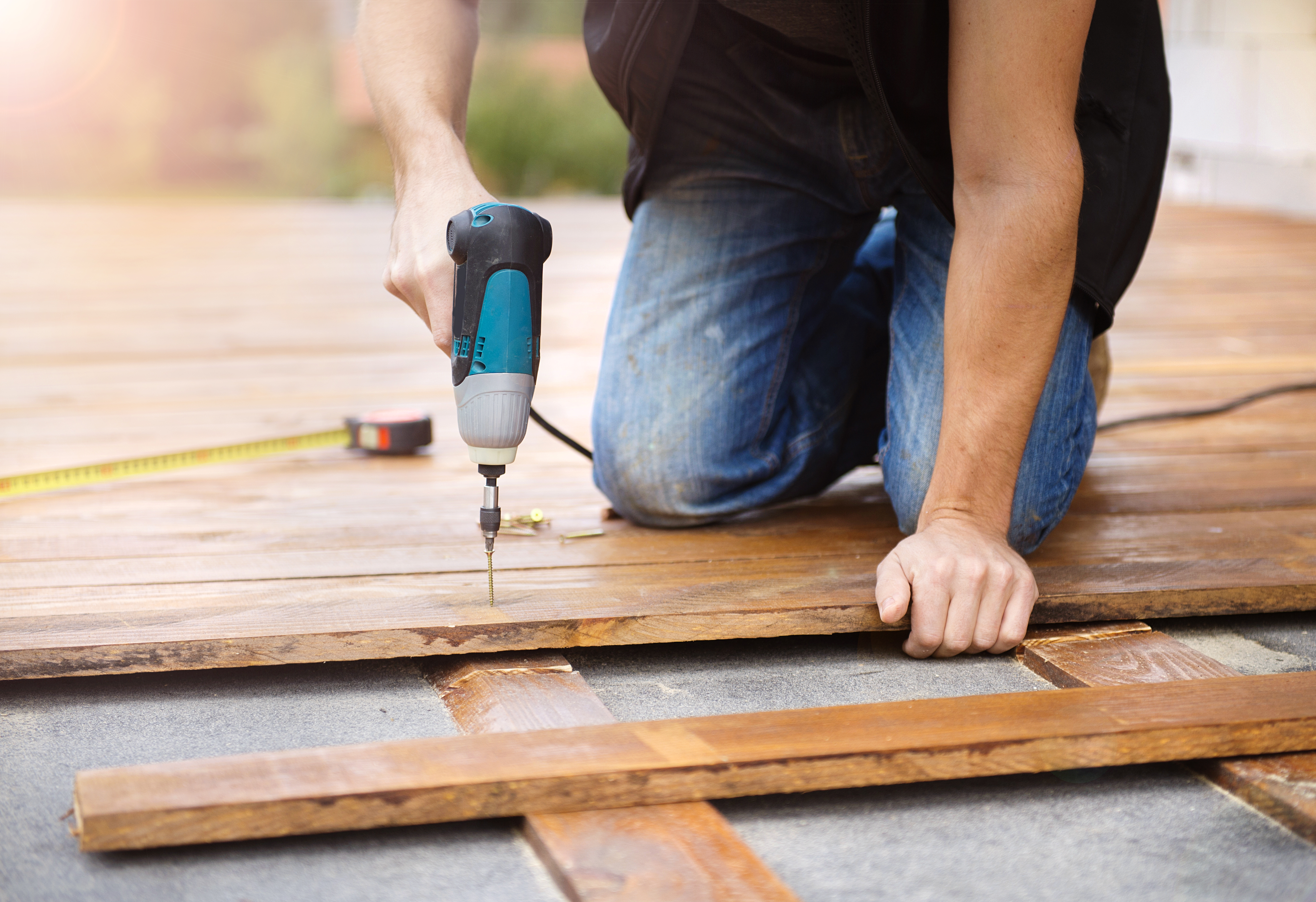 Timothy's Home Improvement Will Diagnose And Treat Your  Home's Ailments in Prince George, VA
Got a sore throat or a fever? You go see a doctor. Got a strange noise in your car engine? You head to a mechanic. But what about your home? When is it time to hire a handyman to figure out what's not working? When it comes to roof repair, roof leak repair, siding repair or any other home repairs, Prince George, VA homeowners call on Timothy's Home Improvement's to find and fix problems.
Here are few of the common situations when you should call on a repairman.
Water Where It Shouldn't Be
When there's a leak, whether from a roof or a window, you want it repaired fast. Leaking roofs and windows can damage the walls, furnishings, carpets and floors in your home. At Timothy's Home Improvement, we provide roof leak repair, window repair, new replacement window installation and rotted window seal repair and replacement.
Warped Siding or Peeling Paint
Whether you're tired of repainting your home's exterior or you've added siding that is now damaged, Timothy's Home Improvement is here for your siding installation and siding repair needs throughout Prince George, VA. We install and repair vinyl siding, aluminum siding, shutters and porch railings to keep your home's façade looking beautiful.
The Sky is Falling
Maybe it's not the sky, but a roof shingle that's fallen. Roof materials today are built to last, but weather incidents, animals and stray baseballs can cause damage. We offer a full range roof repair and roof installation services. We can restore an existing roof, or install and repair asphalt shingles on flat roofs or built-up roofs. We can inspect roofs to make sure that any patching or repairs are done quickly before problems arise. We also install and repair skylights and dormers and ventilate attics. Need a new roof? We do complete roof tear-offs and re-roofing, too.
Grains and Curls and Wear and Tear
Sometimes roof damage is not obvious. Problems to look for that require a reputable roof contractor include curled or cracked shingles; dark, dirty or wet shingles; shingle granules in your gutter or downspout; deterioration around chimneys, pipes, or vents; or even blistering or peeling paint.
Stormy Weather
If there's a storm brewing in Prince George, VA, our professional teams are ready to roll 24 hours a day. Storms can cause considerable damage from hailstones, excessive rain, lighting strikes, wind damage and snow. Whenever Mother Nature deals you an unexpected blow, we're there to get your home fully operational fast.
At Timothy's Home Improvement, we're dedicated to providing each customer with quality service, fast responses and complete satisfaction. We put our customers first and are committed to open and transparent communication, safety, innovation and teamwork. We deliver solutions that are on time and on budget. When you need repairman services in Prince George, VA, count on our professional teams to exceed your expectations.