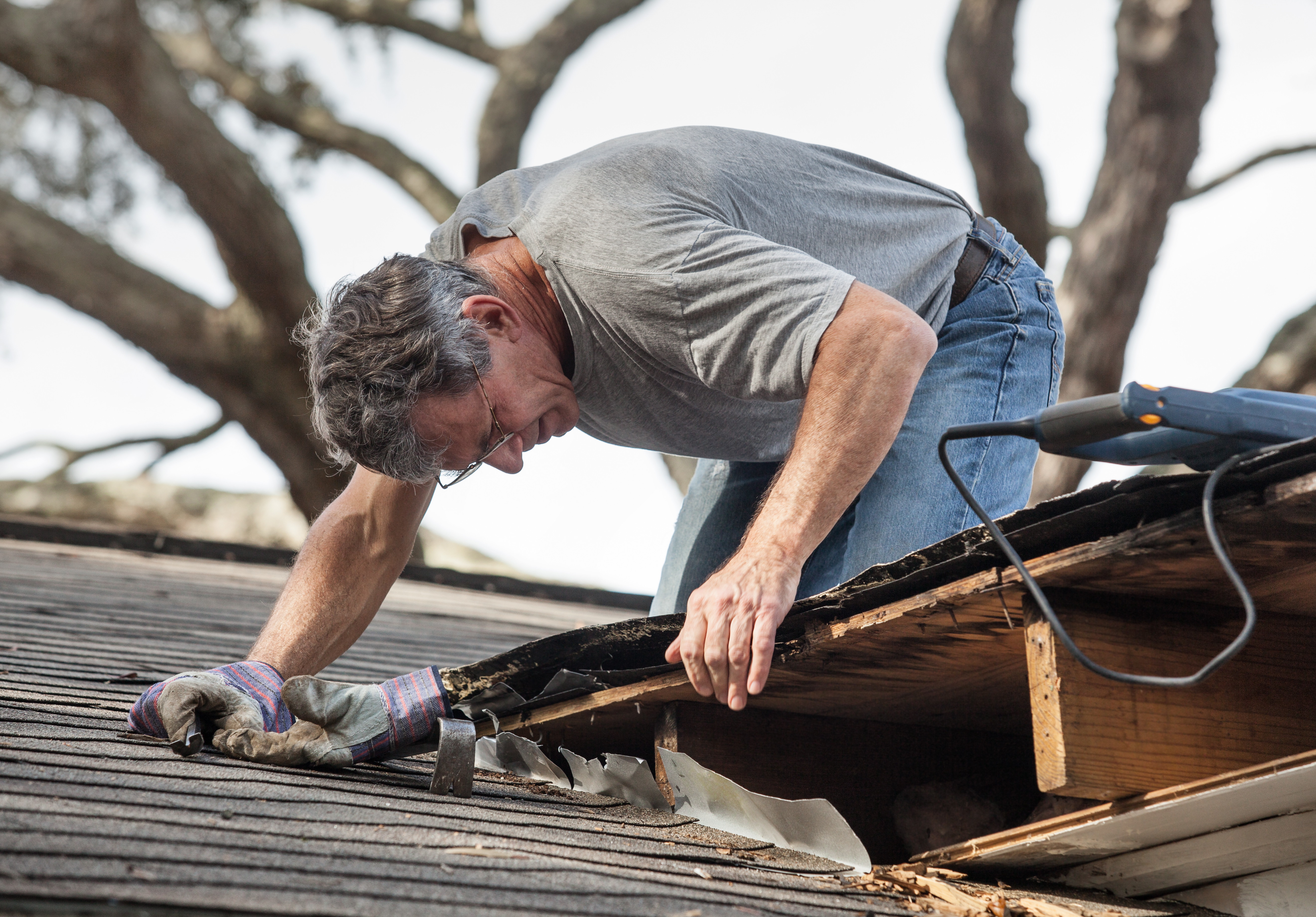 Richmond Roof Repair: What To Look Out For This Summer
Timothy's Home Improvement Offers Fast, Reliable Safe Services
Summer in Richmond, VA is a time to enjoy the beauty and warmth of outdoor time with family and friends. Spending more time enjoying your property and soaking in the sun are probably near the top of your list. Summer is also a good time to make sure you take care of roof maintenance needs, including roof repair to keep your roof operating at peak performance. At Timothy's Home Improvement, we offer a range of roofing contractor services.
Here are a few key tips for you and your roofing contractor to take during the summer to ensure your roof maintenance is sound and thorough.
Look from the Ground Up
The first step to identifying any major roof repair issues is to take a pair of binoculars and walk around your home's perimeter. This inspection will identify cracked, missing or loose shingles; any algae or moss growth; or debris on the roof or in the gutters.
Clean the Debris
In Richmond, VA, homeowners should be sure any debris, such as tree branches, leaves, dirt, moss or moss is removed. These objects, which can get tossed around and grow during the winter and spring months, can deteriorate your roof, cause a hole or damage your shingles or other structures.
Check the Stripping
Metal strips around your chimney, vents and ridge can become loose during the winter, threatening the structural integrity of your roof.
Focus on Gutters
Gutters get clogged, especially from the influx of melting snow, rain and debris in springtime. Your gutters should be inspected and cleaned about twice a year to make sure they can function properly, are not blocked and are in good repair. It's also a good time to have your gutter's bolts tightened.
Watch for Holes
Cold weather means critters like to find a place to stay warm … and your roof is an ideal entry point. Make sure your contractor looks for any holes or signs of animal activity such as nests or hives.
Inspect Other Structures
Your roof may have a skylight or fan attached. You want to be sure these important structures are in good working order, clean and free of debris.
Watch for Water
The most common complaint requiring roof repairs Richmond is a leak. You roofing contractor can look for signs of water damage on your roof and inside your home and repair any issues before they become major problems.
Scrutinize the Shingles
Shingles are the lifeblood of your roof. There are some telltale signs when your shingles are damaged or nearing the end of their life expectancy. Look for shingles that are curling, buckling or blistering. Also look for granules, which protect the shingle from ultraviolet rays, in the gutters or on the ground near your home's foundation.
Timothy's Home Improvement stakes its reputation in providing roof repair and roof installation services that are on time, on budget and leave our customers completely satisfied.