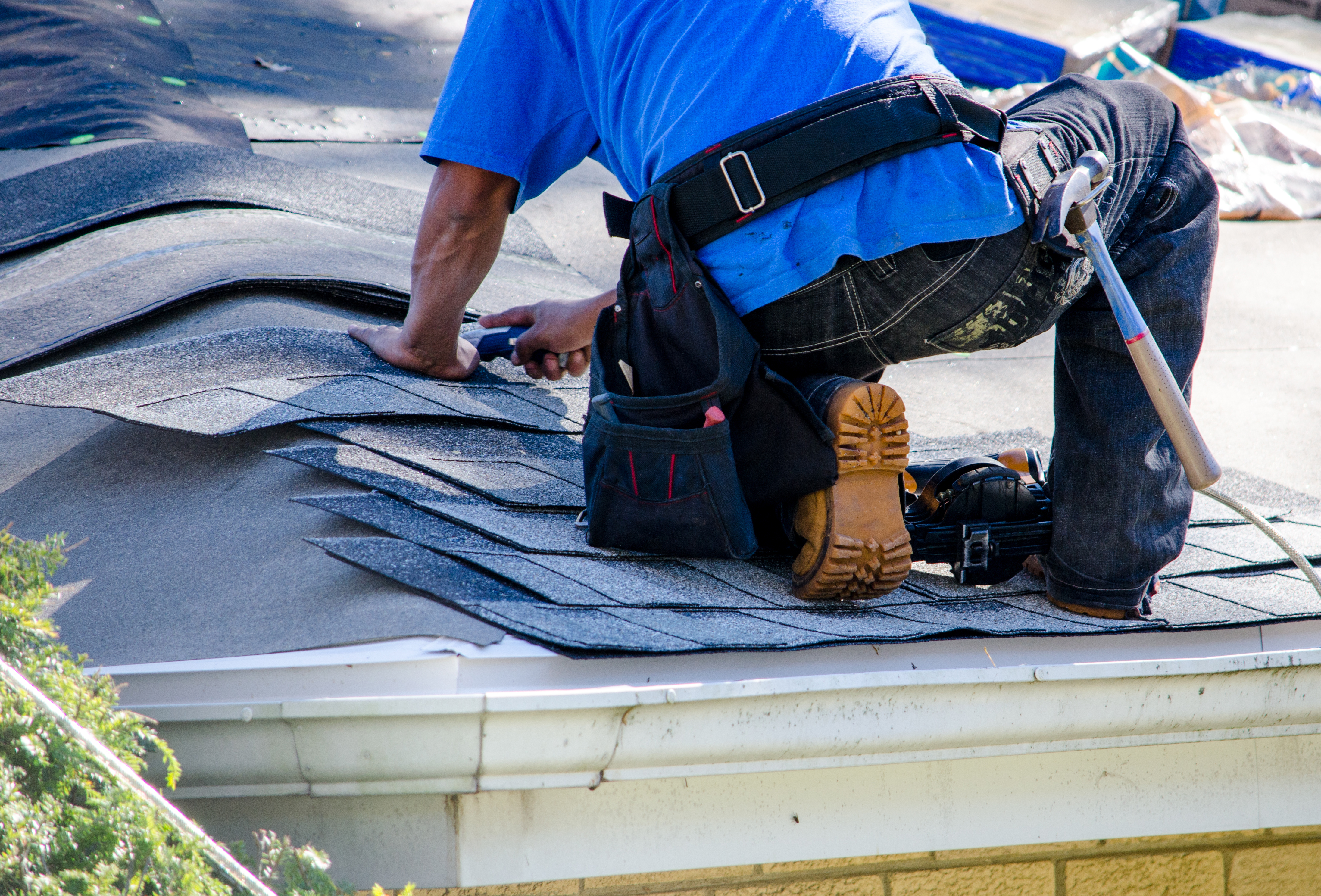 3 Signs That It's Time For Siding Or Roof Repair
Timothy's Home Improvement Fixes Problems Fast and Affordably
Your Colonial Heights, VA roof and siding usually should be out of sight and out of mind. But when there's damage, it's best to address the issue promptly. When it comes to roof repair and siding repair, Timothy's Home Improvement is the roofing contractor trusted by hundreds of customers every year. Contact us to see why we're the roofer Colonial Heights residents count on.
Here are 3 signs that it's time for siding or roof repair.
Roof Repair
Shingle Wear and Tear. Among the telltale signs of roof damage are shingles that are curled or cracked, indicating the shingles are nearing the end of their lifespan. Shingles that appear wet, dark or dirty are probably trapping moisture, meaning they're not doing their job. Broken or missing shingles need to be replaced while buckled shingles are susceptible to ice and wind damage.
Deterioration. Structures on your roof often show signs of damage that are otherwise difficult to see. Look around chimneys, pipes, skylights and vents for problems. Granules can also become dislodged from shingles and end up in your yard or gutter. Once a shingle loses its granules it becomes less impervious to sun and moisture. Your roofing contractor can identify if these issues are isolated or signs of a larger issue.
Leaks and Stains. If you're finding leaks when it rains or snows, the problem is often with the roof. Water stains can also appear on ceilings, walls and floors showing that the roof's underlayers are causing water to seep into your home.
Siding Repair
Uneven Seams and Exposed Nails. Siding is caulked at each vertical seam and joint. Over time, the caulk can crack, shrink or completely tear away from siding. If your siding boards look uneven, then it's likely in need of repair. If nail heads are exposed, rusty or missing, your siding has likely expanded or contracted. The source of nail problems needs to be identified.
Deterioration. Siding is designed to be durable but is still vulnerable to the Colonial Heights, VA elements. Vinyl siding can become weathered due to sun exposure and older composite siding materials can crack, allow water in and deteriorate.
Moisture and Water Stains. Does your siding show signs of water runoff starting and stopping? That may mean that water is entering beneath siding and damaging your home's interior. Visible mold or the smell of mold on drywall inside your home indicates a siding failure that needs to be fixed.
At Timothy's Home Improvement, we specialize in identifying and fixing problems with roofs and siding. Our roof services include patching, complete tear-offs, restoration and skylight and dormer installation. In addition to being the roofer Colonial Heights trusts for fast, affordable repairs, we also replace, install and repair vinyl and aluminum siding. We also offer a full range of replacement window services, including installation and repair. If you are looking for roof repair or siding repair in Colonial Heights VA, contact Timothy's Home Improvement today for a free estimate!