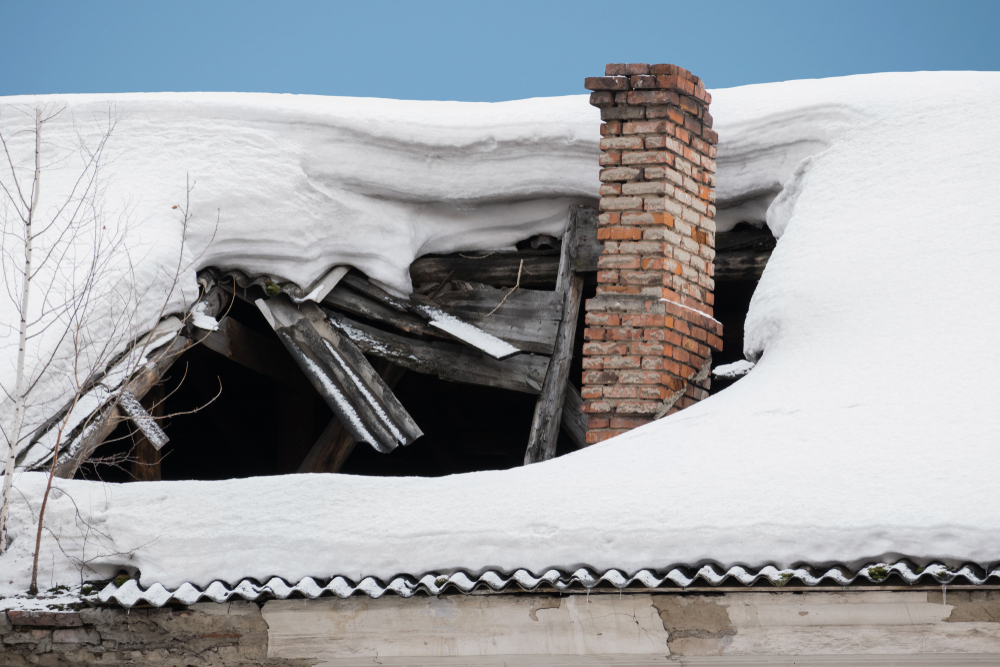 Now that it is officially the winter season, preparing for snowfall and the winter weather can help prevent damages to your home. Following these steps to prepare will save you money in the long run and disregard the need for extensive roof repair Petersburg VA this winter season.
Wind Damage
Strong winds during the winter season can take a toll on your roof and your home. Prepare for wind by inspecting the area surrounding your home and trim or remove any branches on trees that may cause your home damage. Wind has the ability to cause missing or damaged shingles, roof leaks and even damages to your gutter. If you have a home with a chimney, strong winds can also cause your chimney flashing to become missing or split.
Snow Damage
The accumulation of snow and weight on your roof could potentially cause your roof to collapse and structural damage to your home. The wet snow also makes your roof heavier which could lead to further damage. Before and during the winter season, hiring roof contractors Petersburg VA to inspect your roof is your best bet in preventing snow damage. They will look for cracks, sags and any other issues that could arise. Roof contractors Petersburg VA can also assist with proper snow removal to prevent injury.
Look For Storms
Keeping an eye on the upcoming weather conditions can be very beneficial to your roofs stability. Before a big storm, hiring roof contractors Petersburg VA to do a thorough inspection of your roof will insure you will not face any large damages. Having your roof inspected at least two times a year is ideal to prevent any damages from the winter weather.
Contact Timothy's Home Improvement today for assistance with roof repair Petersburg VA and home window replacement Petersburg VA today!