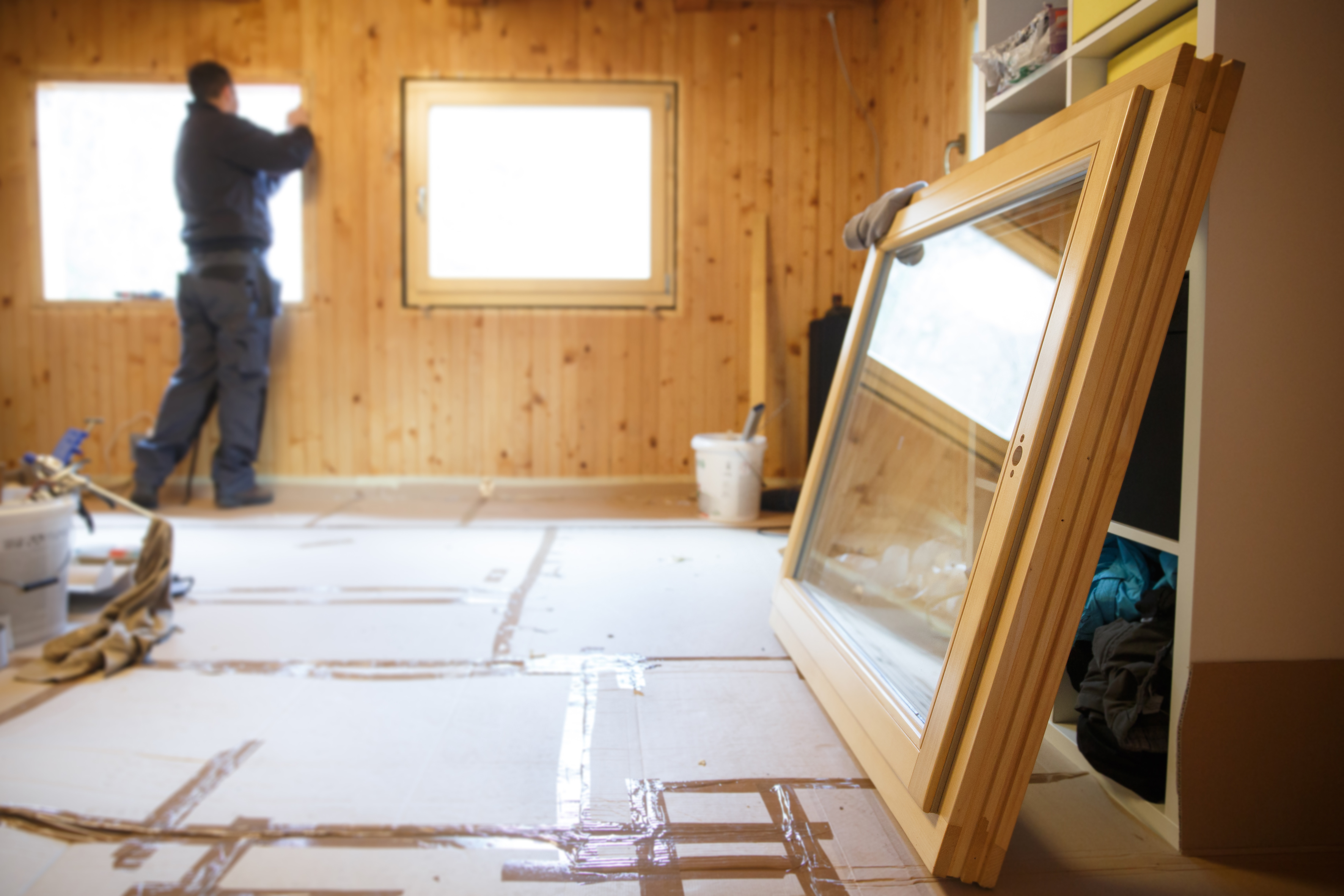 If You Are Looking To Replace Your Windows In Colonial Heights VA, Contact Timothy's Home Improvement
Many homeowners wonder when is really the right time to conduct window replacement, window repair and install double pane windows in Colonial Heights, VA. Some assume this to be done during summer or spring months, but this can actually be done all year round by professionals.
Spring and Summer: Colder weather present challenges when installing windows like caulking (not setting) or moisture from rain, snow and ice preventing the tightest seal. This makes summer and spring the best time to replace and install new windows. In fact, this is the busy season for window professionals. Make sure find experienced and licensed window company, and schedule ahead of time to make window ordering, selection and installation easier.
Fall and Winter: Professional window repair and installation take all need measures to lessen heat loss. If you install windows during winter or fall, you can lessen 'wait times' to get the project completed. Due to the fact that majority of homeowner's schedule window replacement during summer and spring, professionals have more time during cooler months. Replace window the soonest possible time if it becomes drafty or causes unusually high energy bills. This will allow you to save energy, time, and comfort.
Choosing the Right Home Improvement Specialist
Looking for window replacement or roof repair professionals in Chesterfield County, VA? Timothy's Home Improvement is the leading service provider in the area, with over 100 years of collaborative experience.  The company covers services such as siding, roofing, and window services, leaving clients happy and satisfied with every work they do.
For Timothy's Home Improvement, there are no big or small projects, they are committed to providing exceptional work at a limited time and reasonable price. Their siding services include removal of all siding, siding repair, installation, aluminum and vinyl siding; along with shutters, porch railings, and decks services. When it comes to roofing services, this includes roof repair, patching complete tear offs and reroofs, architectural/dimensional shingles (30, 40 and 50 years), restoration, attic ventilation, shingles, cedar shakes, skylights, dormers, flat roofs, slate roof repair, built-up roofs, and asphalt shingles.
Timothy's Home Improvement understands that company's success will depend on their client's satisfaction. Because of this, the company strives to give you excellent quality and excellent workmanship all the time. When it comes to 'high safety standards' of customers and work crews, the company guarantees that all jobs are done safely and accurately to make you feel at ease and away from possible negative occurrence. All staffs give great attention to detail and stick to clients plan. You will observe honesty and appropriateness.
The quality of products and workmanship that the Timothy's Home Improvement uses are the ideal value combination. Regardless if its aluminum or vinyl siding, Timothy's Home Improvement have the experience and knowledge to make your humble abode beautiful, classy and sophisticated like never before.
Our workmanship and the quality products that we use are the best possible value combination. Whether it's aluminum or vinyl siding, we have a solid expertise, experience, and knowledge to make your home beautiful.