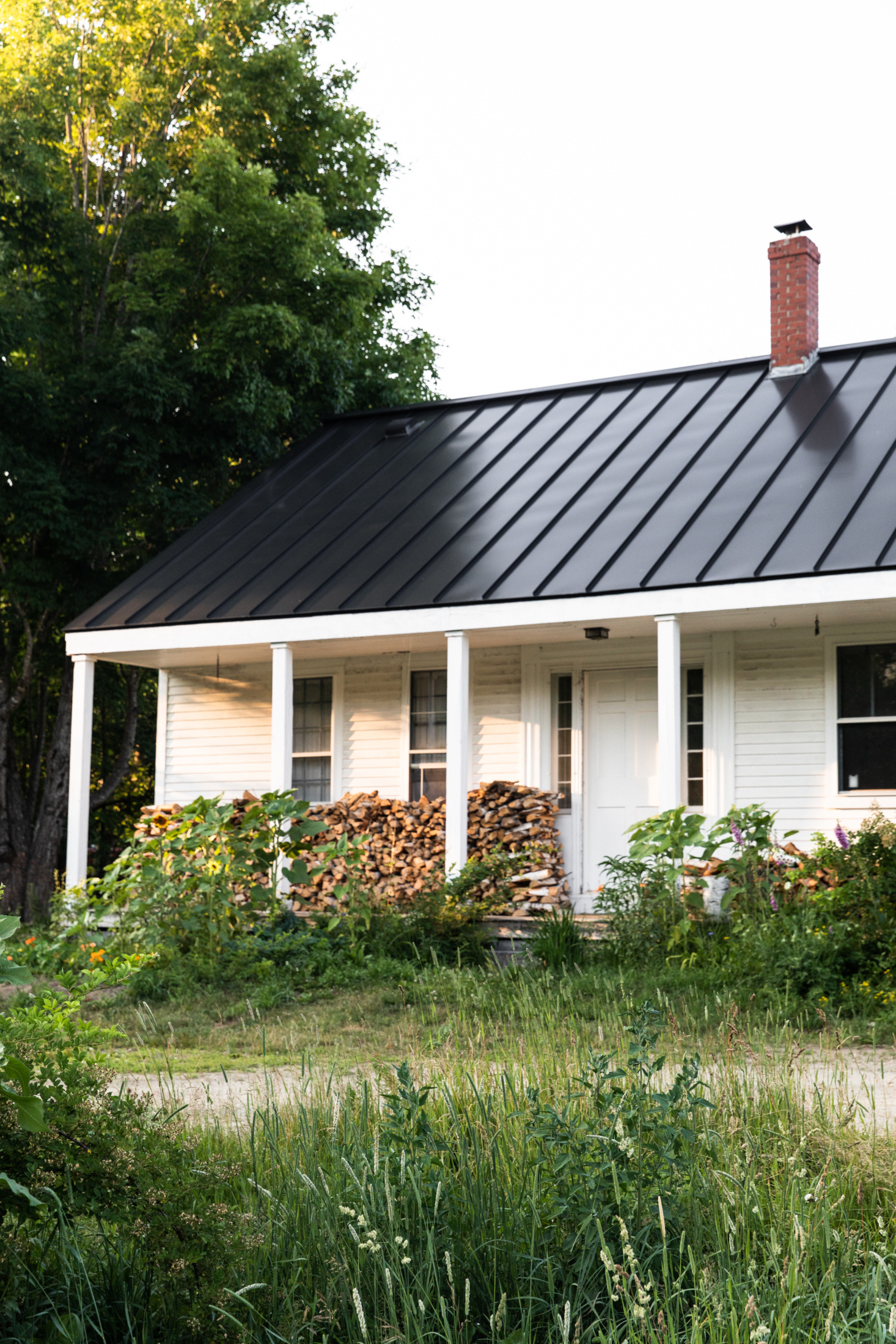 Popular Roofing Options & Designs for 2020
Now that one size fits all roofing and design is no longer the case, roof repair Petersburg VA is in demand for a unique look. Roofs are sometimes overlooked in the overall aesthetics of a home as they are facing the sky and aren't in the direct eye-line. However, with angled roofs and single story homes, roofing can add a nice touch of character and help to alter the overall architectural style of a home. Check out these popular roofing options preferred by homeowners and renovators in 2020. 
Metal Roofing
Metal roofing is energy efficient as it helps to keep unwanted heat/cold out of the home. With the wave of sustainability habits, and a sleeker look, people are choosing to trade-in their shingles for metal panels. In terms of style, dark grey or black metal roofing is the most common color used in modern design, as shown in the image above. 
Rubber Roofing
Although not seen everywhere, rubber roofing is a roofing alternative that creates a super sleek visual appearance that is energy efficient and weather-proof. Rubber roofs can also be created using rubber shingles which allows for a more traditional look, with the same benefits. Rubber roofing is great to refrain from having roof repair Petersburg VA as it is prevents leaks to happen easily.
Roofing Shingles on the Exterior of a Home
This is a unique style that pairs the look of old, traditional homes with modern trends of today. Shingles on the exterior of a home are similar to siding as a way to protect the walls from weather and temperature. They also add a nice texture and variation in colors as each shingle is different.
Cross Gable Roofing
Cross gable roofing is a structural design where there is an intersection, which can be seen from above or on architectural designs. This allows for the roofing to be seen from the front of the home, as shown in image. It also allows for the front windows to be a focal point on the exterior of a home. (Contact a window replacement cost Petersburg VA specialist for proper installation and pricing options) This isn't a new structural design; however, it has been appreciated by home flippers as they are a nice shape for the modern farmhouse style.
For more information on different roofing options, styles and roof repair Petersburg VA contact Timothy's Home Improvement, to get in touch with a roofing contractor Petersburg VA.