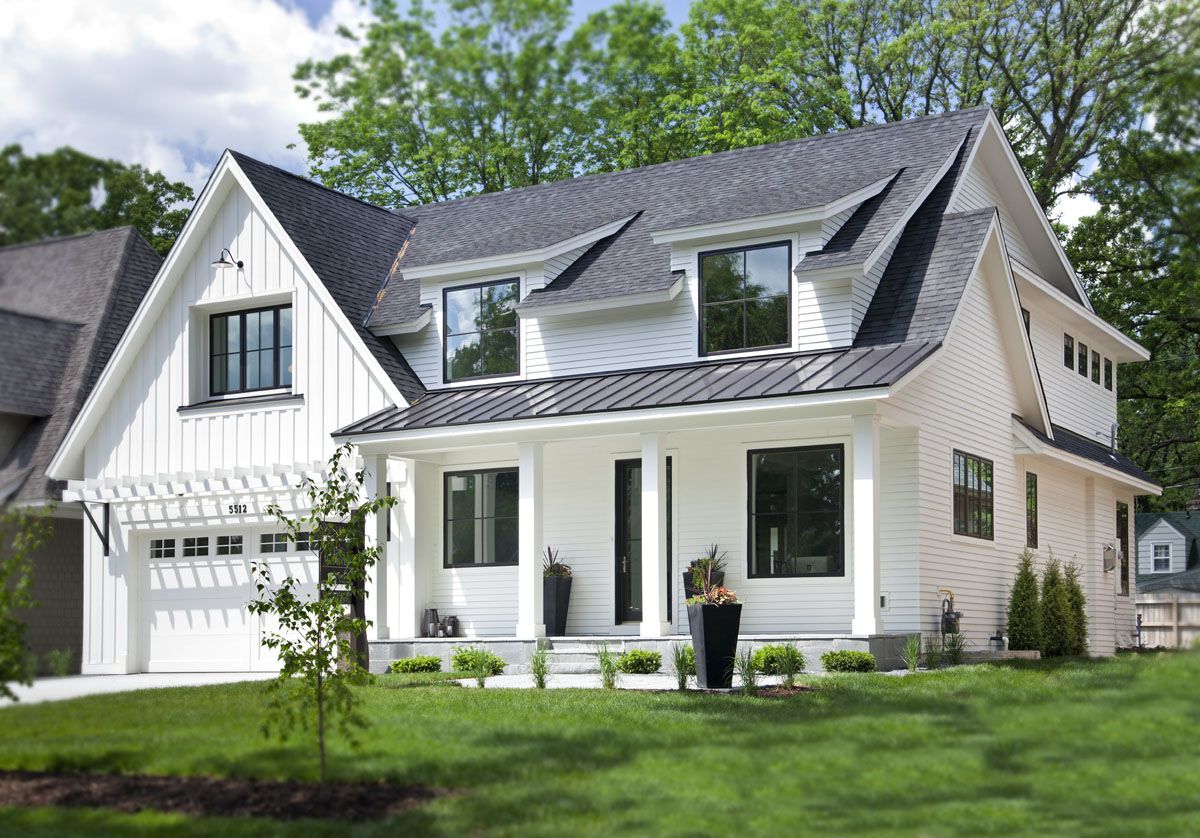 5 Modern Farmhouse Elements to Add to Your Home
Modern farmhouse design is all the rage at the moment and it's pretty obvious why. Being a perfect combination of clean/modern and warm/homey, many people are beginning to make the switch to its appealing design. If you're interested in making your home modern farmhouse style, check out these top five ways you can achieve it, siding contractor Petersburg VA.
Metal Roofing
Although more expensive, metal roofing offers a great amount of benefits over regular roofing. It has greater longevity with 40-70 years, 50 year longer than traditional roofing. It can withstand winds up to 140 miles per hour, making it extremely durable. It is safe in regards to wildfires and will not spark into a flame. Lastly, they are extremely energy efficient and environmentally friendly. Roofing is important, so you want to make sure you contact a roofing contractor Petersburg to get them installed correctly.
Awnings
Awnings are a classic home exterior design that has been around for ages. They are getting revived in modern farmhouse design. Awnings bring a sense of hominess and warmth. They also have utility and can keep the sun out of the house, keeping it cooler in the summer months, and they keep the rain out/off of the windows during the winter months.
Gooseneck Lights
Gooseneck lights are a more unique feature commonly used on modern farmhouse exteriors. They are such a small touch but they make a huge difference. They create a warm ambiance that the farmhouse vibe brings into the home. Most gooseneck lamps are seen in a matte black or grey color. Exterior lights can either be installed by a professional or on your own. Find a siding contractor Petersburg VA and put them to work.
Siding
Siding is another old favorite that has been used on houses for ages; however, modern farmhouse siding adds its own unique flair with a more wider set. This is where modern and farmhouse truly combine. Although more modern in appearance due to it's flat, solid nature, being that farmhouses typically have siding, it evokes both styles. This is another element that is better to leave to the professionals. Contact a siding contractor Petersburg to hire a specialist.
Black Windows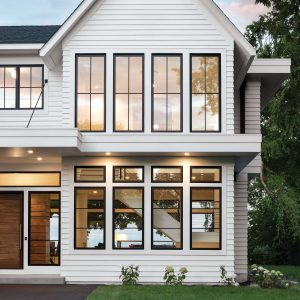 Credit: Pinterest
Black windows are a big trend, not only in modern farmhouse design, but in all housing designs. The dark trim allows for the light inside to shine even brighter at night and create a unique appeal during the day. Being black, they go with all modern farmhouse exterior colors, such as, white, grey, and black. 
For more information on modern farmhouse style, how to spruce up your home and siding contractor Petersburg VA contact Timothy's Home Improvement.