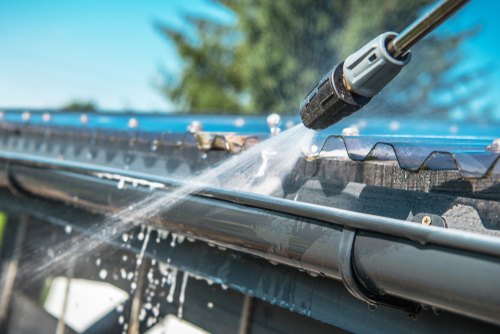 3 Ways to Prep Your Roof for Spring
As the new year begins and Spring weather is around the corner, make sure your roof gets the spring cleaning it deserves and call a handyman Richmond VA if necessary. All winter your roof has been battling against water and cold temperatures and might need some care. Snow and ice can damage the sturdiest of roofs so it is smart to get on a ladder and check out your roof. If it is necessary to get onto your roof and you do not feel safe doing so you should consider calling a handyman Richmond VA. Here are a few roof maintenance tips to get your home ready for spring weather.
Clean Your Roof of Debris
Spring cleaning isn't just for your home, start fresh by clearing out any branches, pines, or seeds. Any debris in your gutters and on your roof will clog gutters and ventilation stacks, which could cause water damage as well as excess moisture buildup in the attic.
Check for Any Damage 
Once your roof is clear of any debris you can get a clear sense of any damage that has occurred throughout the winter. It might help to call a professional roof repair Richmond VA to inspect your roof and gutters for problems that could be hard to spot. Make sure that missing or buckling shingles get replaced soon. Gutters that are disconnected from your roof will also need to be replaced. 
Clear Any Animal Nests
During springtime, animals tend to come out and build nests in attic spaces and roof nooks. These nests can eventually lead to drawing in animals that will chew, scratch, and damage your property. It is important to clear out these nests before animals lay eggs to prevent any long term guests.
Check Your Attic For Holes
When inspecting your roof's condition don't forget to check your attic as well. From inside your attic check for any cracks of light peeking in. Additionally, if you find any damp boards, dripping, or puddles make sure they get attention fast. Make sure to keep an eye out for any mold because that can be a sign of stagnant water as well.
Schedule a Roof Inspection
The best way to prepare for spring is to make sure your roof is as safe as possible. Consider hiring professional roof repair Richmond VA to come and inspect your property. Regular inspections can preserve your roof's integrity as repairs and maintenance should be done routinely.
When it comes to your home, your roof, and your safety it is best to contact trusted experts that know roofing inside and out. At Timothy's Home Improvement, we offer a full range of commercial and residential home improvement services. Our operators are highly experienced and are trained and are dedicated to doing the job right. Don't hesitate to call a handyman Richmond VA at Timothy's Home Improvement for further assistance.