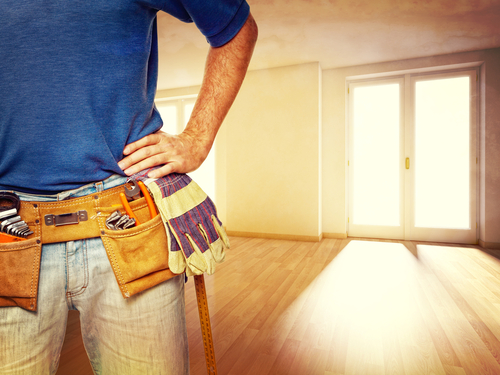 Timothy's Home Improvement Helps Fix All Small Problems In Your Home
Do you have a number of broken, damaged, squeaky or loose items in your home? If you need handyman Prince George, VA homeowners turn to Timothy's Home Improvement. Our skilled handyman service offers affordable and fast repairs to a full range of home systems, appliances, and structures. Here is a closer look at what to expect during the visit of a handyman Prince George trusts.
Assessment
We'll begin with an assessment of the work needed to be done. Our handyman service can provide Prince George, VA homeowners with a full range of services.
Some of these are small jobs, such as replacing a light switch or electrical outlet. Leaky faucets, replacing a thermostat, repairing a garbage disposal or hanging pictures are all small jobs that do not require, in most cases, a lot of time.
More involved jobs usually require more time and expertise. These tasks include hanging shelves, repairing drywall, or mailbox installation.
Larger jobs are those that can require a full day or multiple days to complete. These tasks include things like wiring a home theater, repairing walls, or installing kitchen sinks.
After we assess the job, we will provide you with a written estimate with the costs for each project and a ballpark for how much time each will take to complete.
Once you've signed off on the work to be done, we'll get right to work.
Arrival
When we arrive ready to work, we'll discuss with you which work you want completed first, if this has not been done ahead of time. As a talented handyman Prince George has counted on for years, we can suggest how to approach the work to limit disruptions for you and your family.
We'll make sure to prep the home before beginning work, including moving furniture, putting down protective coverings, and situating equipment and tools we'll need. We'll also discuss what supplies might be needed and whether you want us to pick up those supplies or whether you'll provide them.
A handyman does not need specific certification or licenses to do most of the work we do. There are, however, certain things that will require a licensed electrician or plumber to complete. We'll explain these differences to you at the outset and be sure to coordinate our work with other professionals working in your home.
Completion
Once the work is completed, your Prince George handyman will be sure each area is cleaned, coverings removed, and furnishings put back in the right location. But our work is not complete until you've had a chance to review and sign off on the projects. If you're not completely satisfied, then we aren't either, and we'll be sure the project is done to your standards.
Timothy's offers a wide range of services in addition to handyman work. For roof repairs and installation, window installation and repair, and siding, you can count on our professional, customer-first approach.