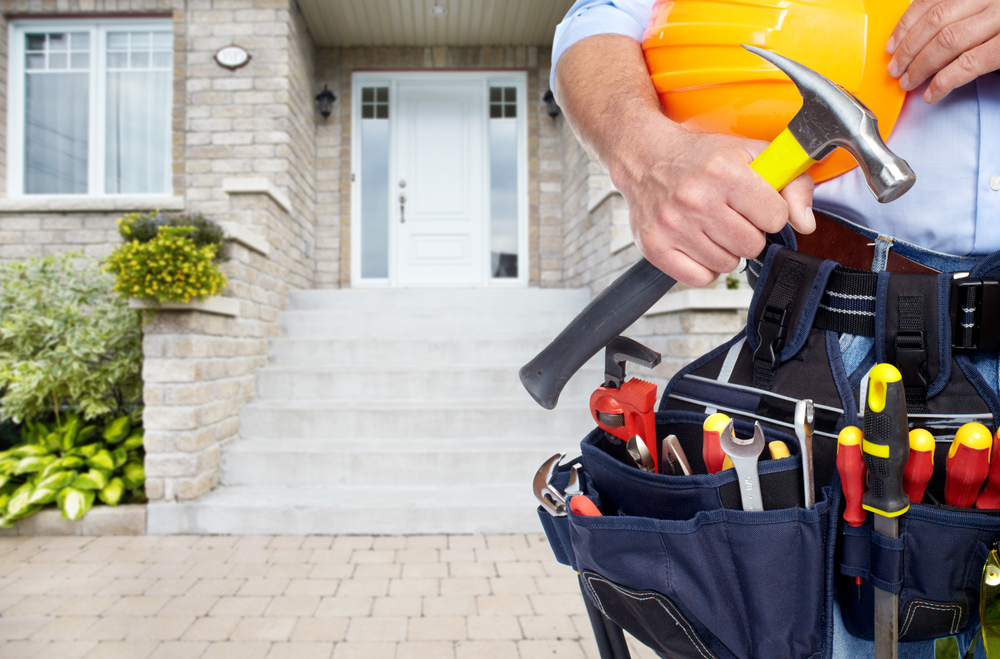 Some Repairs Require the Professional Touch of a Trained, Skilled Pro
When you need a handyman Colonial Heights residents can turn to an experienced pro for jobs big and small. Timothy's Home Improvement offers expert repair work as a handyman Prince George relies on for roof, window, siding, or other needs. For the handyman Petersburg VA trusts, count on Timothy's Home Improvement for experience, expertise, and jobs done right.
Sometimes homeowners wonder when to call a handyman Petersburg counts on time and again for thorough, fast service. Here are a few times when calling a handyman makes sense.
Light Fixtures. Hanging that new light and ceiling fan in your kitchen, bedroom, or playroom may seem easy, even after watching a couple YouTube videos. The reality is that hanging a new light fixture can get complicated fast. There's a lot of juggling of parts and connections, usually while up on a ladder. That's when a handyman is, well, handy.
New Faucet. New hardware for your sink, tub, or shower can add a touch of elegance and freshen up a bathroom or kitchen in no time. Small plumbing jobs like installing a new faucet or clearing a drain are ideal jobs for a handyman Colonial Heights.
Assembling Furniture Do you struggle with the instructions that aren't very helpful that come with your furniture? Time to call a handyman, who can make heads and tails of the instructions, multiple parts and hardware, and tools needed to get your new piece out of the box and into your home in no time.
Cleaning Gutters. Getting on top of a ladder outside and clearing leaves, tree parts, and other debris from your gutters helps to protect your roof, siding, and foundation. Unclogging gutters in the summer and fall also helps prevent damage from snow and ice dams in the winter. This is one annual task that is ideal to hire a handyman Prince George.
When You Don't Have the Time. Do you have a lot to do and not a lot of time given your work, family, and personal obligations? Then it's time to hire a handyman and give your work to someone who knows how to do the job right and fast. You'll save the time and headaches of doing the work yourself and have more time for the other important parts of your life.
When Your Honey-Do Is More of a Honey-Don't
Many spouses prepare a honey-do list for their significant other to complete on the weekend. But sometimes, your honey is not that handy, or takes way too long to get the job done. If you're tired of nudging and reminding of the work needed to be done, or if it doesn't come out the way you expected it to, it's time to call a handyman you know will get the job(s) done right the first time.
Timothy's Home Improvement offers handyman services throughout VA. If you are looking for a handyman Colonia Heights residents trust, turn to Timothy's Home Improvement. We're experts in providing basic repair services and expert work on roofs, siding, and windows.