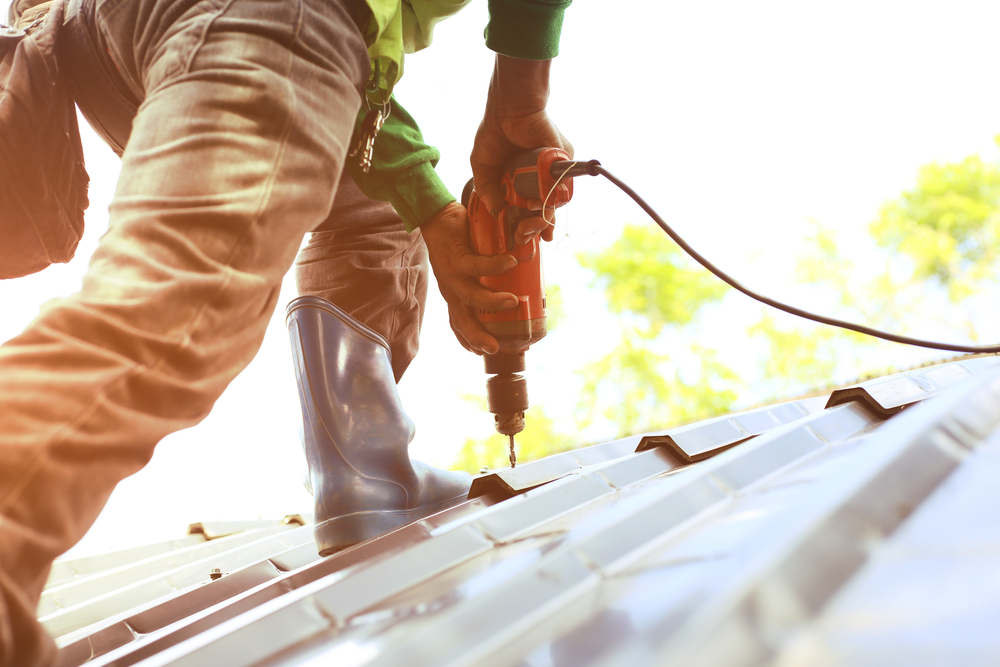 Inspect Roofs for Winter Damage and Debris
As the weather warms and the snow (we hope) ends throughout VA, it's time to make sure your roof is in proper shape and it the care of the right handyman Colonial Heights. Winters can do damage that requires roof leak repair Colonial Heights homeowners should complete quickly. At Timothy's Home Improvement, we offer a full range of roof repair Colonial Heights residents have trusted. In addition, we are a reliable and trusted handyman Colonial Heights homeowners can call on for jobs large and small alike.
Here are the top spring roof maintenance tips for VA homes.
Keep It Clean
Springtime brings with it a lot of damp weather, pollen, and seed pods, petals, and buds, plus pollen and leaves that got missed in your fall cleanup. This debris can accumulate on your roof and in gutters and drains which can cause both short- and long-term problems to your VA home.
To avoid future debris from causing a problem, spring is also a good time to trim back any trees that are overhanging your roofline. Even vines can cause damage and clogs that can be a problem.
Inspect and Assess
When looking to avoid costly roof repair Colonial Heights residents should have a trained professional complete regular roof inspections. Inspections can help you identify damage from winter storms and debris, especially issues that cannot be seen from the ground.
A roof inspection can identify damage to shingles or flashings, loosened sheet metal, and pinpoint sources of leaks around vents, skylights, and hatches. Asphalt shingles that are cracked will show black areas or lines. Shingle and shake roofs can show signs of curling or be broken, split, or missing.
Ice dams can remain in gutters long after the sun begins to shine regularly, and an inspection can pinpoint any dam damage.
Breathe Deeply
One problem from wintry weather is the lack of ventilation on your roof, which can lead to moss or mold on your roof or in your attic. Mold can be problematic and expensive to remediate, so identifying it early is the smart move. Vents should be cleared of debris and working properly.
Repair Leaks
For roof leak repair Colonial Heights, you want to be sure to find the source of the leak and repair it as quickly as possible. Leaks are not only stressful but also can damage floors, ceilings, walls, furniture, and carpets. Leaks can be hard to pinpoint on your own, which is why relying on a professional roof contractor is the right call.
About Timothy's Home Improvement
With years of experience as a handyman Colonial Heights has counted on for a full range of home repair and installation services, Timothy's Home Improvement is not satisfied until its customers are.
Our roofing services include complete tear-offs and new roofs, patching, restoration, and roof and vent repairs. We also install and repair replacement windows. Looking to do away with painting and staining your home? Rely on our family-owned business to install vinyl or aluminum siding. We also install decks, shutters, and porch railings. For roofing repairs and home fix-it projects, turn to the handyman colonial heights residents rely on, Timothy's Home Improvement.