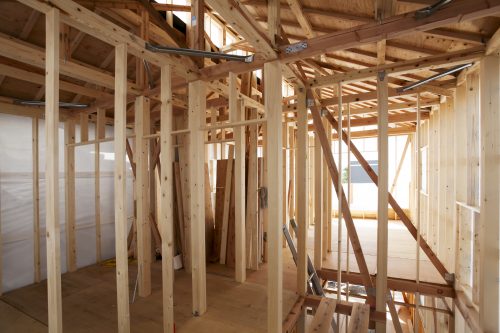 Hire a Roofing Company to Repair Your Roof Before the Winter Season Kicks In!
With winter just a few short days away, it's imperative that homeowners in St George VA to inspect their roof before the snowfall hits. With just a bit of effort now, this will ensure that you won't experience any unwelcome surprises. While it's true that you can do roof repair during the winter, it's just a much better overall experience for all those involved. If you are looking to repair your roof before the winter season really kicks in, contact Timothy's Home Improvement servicing St George VA.
It's Hard On The Materials
The first thing you need to consider is that the roof is made of asphalt shingles. Asphalt shingles are particularly vulnerable to the winter elements, as they become brittle in the extreme cold, eventually leading to cracking or breaking during the installation. This could prove problematic because whenever there are freezes and cracks, then water can easily seep through the roof, and leak through to the floors.
It's Hard On the Roofing Contractor
Another thing for you to consider is that doing roof repair during the winter will be extremely uncomfortable for the roofing contractor. Although roofing contractors are professionals, they are human just like everyone else. There are very few people who can withstand working in below zero temps for hours on end. It's just overall more considerate to have your roof repair done before the winter.
But Winter Is Just About Here
Nevertheless, if your roof is 20 years or older, then there's a very real possibility that you're going to need to get your roofing done now, as opposed to waiting until spring. Putting safety first, go ahead and do a roof inspection, so you'll be fully prepared to answer any questions that a roofing company may have.
• The Interior: If you have an attic, go to it and look for the following – sagging roof, dark spots, leaks or water damage. If you don't have an attic, you can look for the same on the ceiling, taking note if there is sunlight peering through the roof.
• The Exterior: Once outside, inspect the shingles to see if they are missing, cracked or torn apart. You also want to make note of any mold, extra moisture or wet spots. Clean out the downspouts and gutters. Lastly, make sure the drains are open.
Getting roof repair done during winter can be a pain. But it's definitely better late than never. If you need to repair your roof and are in need of a roofing company in St George VA, Timothy's Home Improvement is a high quality roofing company that is available 24/7 to help you with your needs. Give us a call at (804) 526-1694, so we can give you your free quote today.