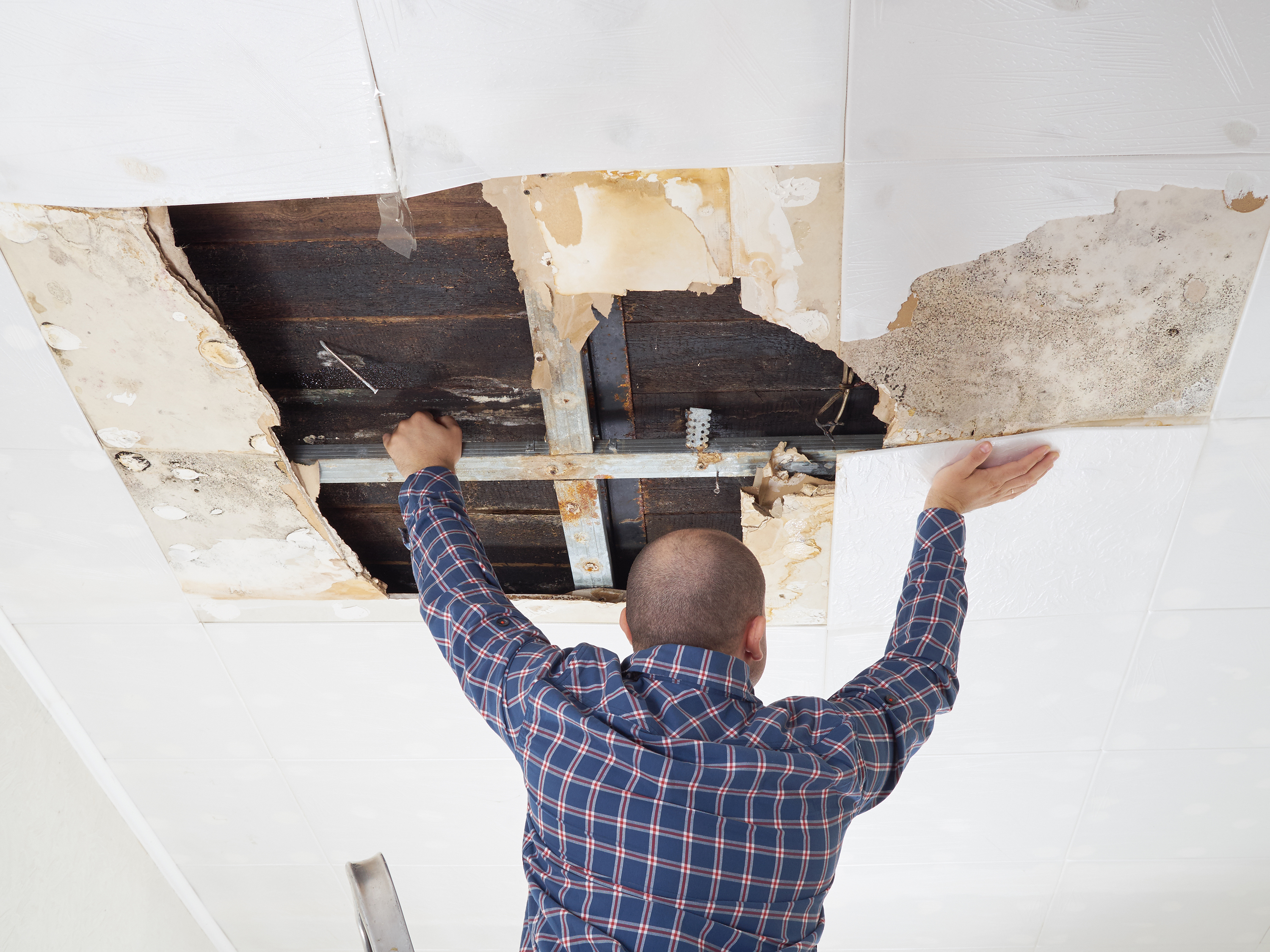 Leading Roof Repair Contractor Timothy's Home Improvement Keeps You Dry From Your Leaking Roof
The plink! plink! of drops of rain hitting your floors or furniture can be annoying and stressful. Colonial Heights VA homeowners trust Timothy's Home Improvement to repair leaking roof issues. When you need to repair your leaking roof or have other roof repair needs, Timothy's Home Improvement offers experience and extensive knowledge to identify and repair leaking roof issues fast. Count on Timothy's Home Improvement for all your home improvement needs.
Repair Your Leaking Roof
When your roof starts leaking, you want it fixed fast. At Timothy's Home Improvement, we have years of experience working with a wide range of roof materials.
The first step is to locate and identify the source of the leak. Water can be deceptive. The spot where you find water in your home is not always the spot where your leak is located.
Our technicians will look for cracked, curled, missing or rotting shingles; inspect caulking and flashing; and assess joints, chimneys and dormers.
Roof repair requires precision and attention to safety, which is why you should not try to repair leaking roof issues yourself.
On a roof, water can flow in lots of directions. Your roof leak may be due to an exposed nail hole or even an area where a shingle is missing. Water can travel amid old layers of roof shingles and roofing felt until it finds a tear or gap that lets it enter your home.
With vaulted or cathedral ceilings, finding the leak can be tricky. If there is paneling or drywall present, water can move several feet before becoming evident. With a horizontal ceiling, water sometimes pools up and can saturate the drywall. If a roof inspection fails to turn up the leak, sections of drywall may need to be removed to find the problem area.
Leaks are not always obvious, either. Other signs there may be a roof leak include peeling paint on your home's interior or exterior, missing shingles, brown spots on a ceiling or wall, or shingle granules in your gutters or downspouts.
Fast repair is important
Roof repair of a leak is important. Untreated leaks can lead to the growth of mold or fungi that can damage wood. Our skilled technicians can recommend other adjustments to keep your roof functioning well for many years.
A skilled roofing contractor also understands the building material used and creates a repair plan that works best for that composition.
Timothy's Home Improvement provides Colonial Heights VA homeowners with a range of roofing and other home improvement solutions. In addition to leak repair, we offer roof patching, complete tear-offs and re-roofing, roof restoration, skylight and dormer installation, and attic ventilation.
Our technicians repair cedar shakes, asphalt shingles, flat roofs and slate roofs.
Other Services
At Timothy's Home Improvement, we offer a full range of other services. We install replacement windows and repair or replace rotted window seals. We offer vinyl and aluminum siding installation and repair, along with siding removal. We install shutters, porch railings and decks.
If you are looking to repair your leaking roof in Colonial Heights VA, contact Timothy's Home Improvement today at (804) 526-1694.