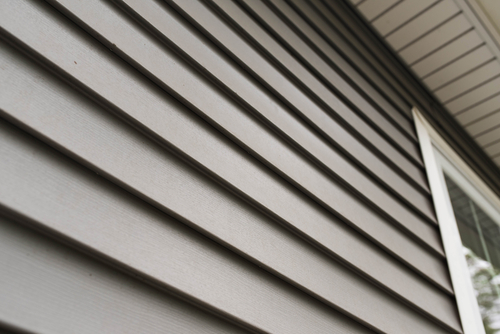 Looking to refresh your home quickly and affordably? Try a no-demolition renovation with Timothy's Home Improvement!
A recent trend in home improvement is no-demolition renovations- or home transformations without any major foundational changes, tearing down walls, or other high cost, high commitment changes. This approach allows homeowners to refresh and reimagine their spaces, while keeping costs and time commitments relatively low. One no-demo way to transform your home in a major way is replacing siding! With the help of our experienced siding contractors at Timothy's Home Improvement, the possibilities are endless!
What is siding?
Siding is the material installed on the exterior of a home. Creating a weather-proof barrier, siding serves to protect the structure by keeping elements out. Siding comes in a range of materials, which offer different pros, cons, and aesthetic elements. Two of the most popular options siding companies offer are Vinyl and Aluminum. The materials come in an array of colors and styles, allowing homeowners the opportunity to transform the exterior of their homes, and increase the curb appeal at a great value.
How often should siding be replaced?
As the first line of defense against rain, hail, snow, wind, and even pesky insects, good quality siding is essential. If installed correctly, siding can last upwards of 20 years, but is not meant to last forever. Harsh weather conditions can also lead to wear and tear, which may require maintenance sooner. Experienced siding contractors at Timothy's Home Improvement offer siding installation, repair, and removal, in the Colonial Heights VA area and beyond.
Styles and Trends to Consider
Some homeowners may simply want to refresh their home with new siding to replace an aged exterior, however siding can be used to offer a fresh aesthetic finish to the home for a fantastic value. Current trends include vertical vinyl siding, unexpected or high contrast colors, and mixed material designs. Window replacement or installation can also offer a new look to the exterior of a home, increasing curb appeal and potentially the market value of your home.
For more information about window glass replacement colonial heights va, siding companies colonial heights va, or siding contractors colonial heights va visit Timothy's Home Improvement today!